Posted by The TechMentor in News
on Feb 6th, 2014 | Comments Off

on LXLE Gives New Zest to Old Machines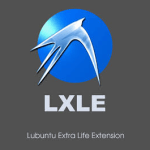 LinuxInsider: Lubuntu eXtra Life Extension, aka LXLE, is based on Lubuntu, a version of Ubuntu running LXDE (Lightweight X11 Desktop Environment). Trust me on this, you will not recognize many Ubuntu traces topside. If you have yet to experience the LXDE desktop, prepare yourself for a wonderfully smooth computing experience.
LXLE is an ideal distro for aging computers. It also is a no-sweat transitional OS from Microsoft Windows XP. It uses an optimized LXDE user interface.
Chances are excellent that you will not want to move on to — or return to — any other Linux distro once you try it. LXLE has a comfortable look and feel with plenty of system settings to tailor its performance your way.