Posted by The TechMentor in News
on Feb 6th, 2014 | Comments Off

on Ubuntu 12.04.4 LTS (Precise Pangolin) Officially Released by Canonical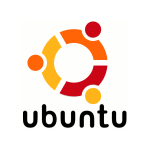 Canonical has just announced that Ubuntu 12.04.4 LTS (Precise Pangolin) has been officially released for its Desktop, Server, Cloud, and Core products.
Highlights of Ubuntu 12.04.4 LTS (Precise Pangolin):
LibreOffice has been updated to 3.5.7;

GNOME has been updated to 3.4.2;

The IcedTea Java plugin is no longer installed as part of the ubuntu-restricted-addons package but it is still available for install;

Nautilus quicklist support has been added to Unity launcher;

There is a new way to quickly search and access menu and indicator actions, called the "HUD" (Heads-Up Display);

When installing new software through software-center, corresponding language support packages (translations, spell check modules particular to that software, help files, etc.) are now installed alongside automatically;

The all new Control Panel now provides an installer, setup wizard, ability to add/remove folders to sync, and more;

By default, the 12.04.4 point release will ship with a newer 3.11 Ubuntu kernel from Ubuntu 13.10, and a matching X.org stack. This is based on the 3.11.0 Extended Upstream Stable Kernel Release. The purpose of providing a newer kernel in the 12.04.4 point release is for hardware enablement;

Ubuntu 12.04 includes Python 2.7.3 and Python 3.2.3.
Check the official announcement for more details about this release.