Posted by The TechMentor in Hardware
on Feb 11th, 2014 | Comments Off

on My New ASUS X200CA-DH21T Touch Screen Laptop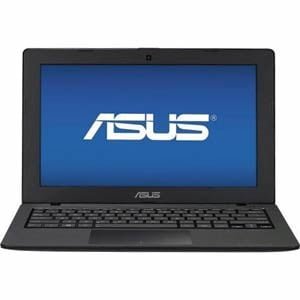 Just recently I finally tired of putting up with my old Thinkpad. It was just too slow. Well, technically I have three of them. One runs Windows 7, one runs Ubunutu and one is dual boot Windows 8 and Ubuntu. The problem is that on the Windows side they just haven't been reliable for running Word, Excel, and Project. I'd be fine at home. I'd fire up Windows, make sure there were no pending updates to drag me down and make sure that SugarSync and Dropbox were synced in advance. But it never failed I'd get into a meeting and it would often take 15-20 minutes to get booted, loaded, and ready to go. Additionally, battery life is down to about 10-15 minutes these days.
So, I decided to bite the bullet and get something new. Not having the cash to buy what I really wanted, I decided to go low-budget. Since this wouldn't be the gamer of my dreams, I decided to go small with an 11.6″ screen. A touch screen was high on my Hopefully list. Beyond that I wanted at least 4GB RAM and enough disk space to dual-boot it.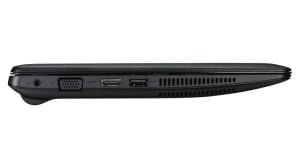 I ended up choosing an ASUS X200CA. It was on sale at Fry's for a price that I couldn't pass up and it met all my basic needs. Out of the box it came with the hard disk partitioned into Windows 8 (and all its addon partitions) and a "Data" partition. This was convenient. Since I wanted to dual-boot it, have the extra partition made it simple.
I ended up deleting the data partition and expanding the Windows 8 Partition a bit. I created an 8 GB Linux Swap Partition and a 100 GB ext4 partition for Ubuntu. Ubuntu 13.10 installed easily from a USB thumb drive and auto-detected Windows 8 for GRUB 2 dual-booting. I did have to disable the secure boot stuff in the UFEI.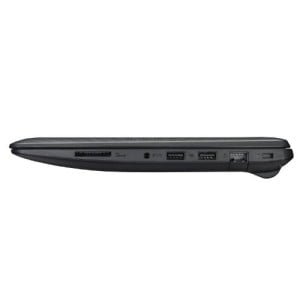 It didn't stop there though. I decided that, since it had a touch screen, I really wanted to run the X86 port of Andorid too. This was not as simple, but those details are for another day. The short version is that after getting it to boot from a USB thumb drive, I shrunk the Windows 8 partion by 2GB, created a 2GB FAT32 partition and copied Android over to it. Then, after jumping through some hoops in my GRUB config file, I finally had a triple boot laptop.
After only three days of playing with it. I'm pretty happy. It's small and light. I really like the display quality. Touch is really sort of "meh" with Ubuntu, OK with Windows 8, but pretty nifty with Android. The touch pad isn't too bad, though I had to disable tap-to-click, as it always drives me nuts. I also find that occasionally my palm seems to brush it, causing all sorts of havoc. Performance wise, it's acceptable. I would like faster, but it doesn't leave me wanting to toss it out a window. The biggest weakness is the keyboard. I'm not a fan of "chiclet" keyboards, but there's not a lot of choices, when it comes to the small Ultrabookish laptops. But worse than that, it just feels cheap. Also the "e" key is a bit iffy. It seems to hangup so I need to either hammer it, or at least double/triple tap it to get it to work.
The bottom line is that for a $200-$300 laptop/utlrabook, it really isn't too bad. I have no doubt I will replace it, in the future when I have more cash to get my dream gamer. But, it's not going anywhere anytime soon.
Specifications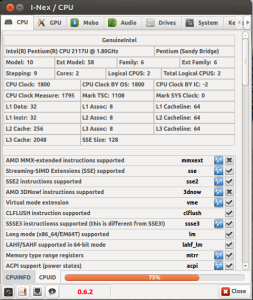 Operating System:
Windows 8 (64-bit)
Display: 
11.6″ (1366*768) LED Display
Processor: 
Intel® Pentium 2117U (1.8GHz)
Graphics: 
Intel UMA
Wireless: 
802.11 b/g/n
Memory: 
4GB DDR3
Storage:
500GB (5400 RPM ) +  3GB ASUS WebStorage2
Camera: 
HD Camera
Speakers: 
Stereo speakers with ASUS SonicMaster technology
Optical Drive:
N/A
Card Reader: 
2-in-1 (SD/MMC) Card Reader
 Input/ Output:

 1 x Audio jack combo
 1 x VGA port
 1 x HDMI port
 1 x USB 3.0 port
 2 x USB 2.0 port
 1 x RJ45 LAN

Battery: 
34WHrs, 3000mAh, 3S1P, 3-cell Li-on Battery pack up to 5 hours life
Dimensions:
11.9″ x 7.9″ x 1″ ~ 1.2″ (W x D x H)
Weight: 
2.6 lbs. with battery
Color: 
Black